Dr. Michael B. Wardell, O.D.
Billings, Montana Optometrist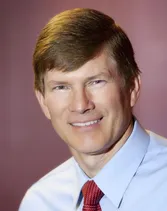 Dr. Wardell has been serving patients in the Billings area for over 31 years. His main focus is to provide quality eye care that is personalized, affordable, and timely. He aims to meet the optical needs of his patients on an individual basis and feels strongly about taking enough time with each patient to understand and resolve their concerns in order to provide the best possible care. He specializes in family eye care & contact lens fittings with hard-to-fit prescriptions. He also co-manages LASIK, cataract and retinal surgery follow-up appointments.

Dr. Wardell is a member of the Montana Optometric Association and the American Optometric Association. He received his doctor of optometry degree from the University of Houston College of Optometry in 1987. He is licensed to treat and manage Ocular Diseases. After receiving his degree, Dr. Wardell moved to Billings where he and his wife Sherry have raised their six children. He is a youth leader in his church and has been an active member in the Boy Scouts of America for over 20 years. Dr. Wardell is an avid outdoorsman and loves to fly fish, hunt, camp and golf. He loves to spend time with his family.
---
Dr. Mike Wardell
Dr. Mike Wardell graduated from the University of Houston, College of Optometry in April, 2017. He studied under nationally renowned Doctors and is specializing in ocular eye diseases such as diabetes, glaucoma and dry-eye syndrome.In addition to prescribing glasses and contact lenses, Dr. Wardell treats eye problems such as allergies, conjunctivitis, red eye, dry eyes, and more.
Dr. Wardell is married and has three children. He serves locally in his church with the youth. He is an Eagle Scout. He loves to hunt, fish, camp and spend quality time with his family.